Singer Demi Lovato shocked millions by arriving to the Grammys wearing a particularly revealing dress.
The outfit, designed by Julien Macdonald, revealed nearly everything — and specifically highlighted the pop star's cleavage. Lovato's outfit was completed with jewels by David Yurman as well as a metallic box clutch and gold heels, Cosmopolitan reported.
The sexy outfit was surprising for Lovato, but the pop star said on the red carpet that her longtime friend, singer Nick Jonas, encouraged her to show her "sexy side."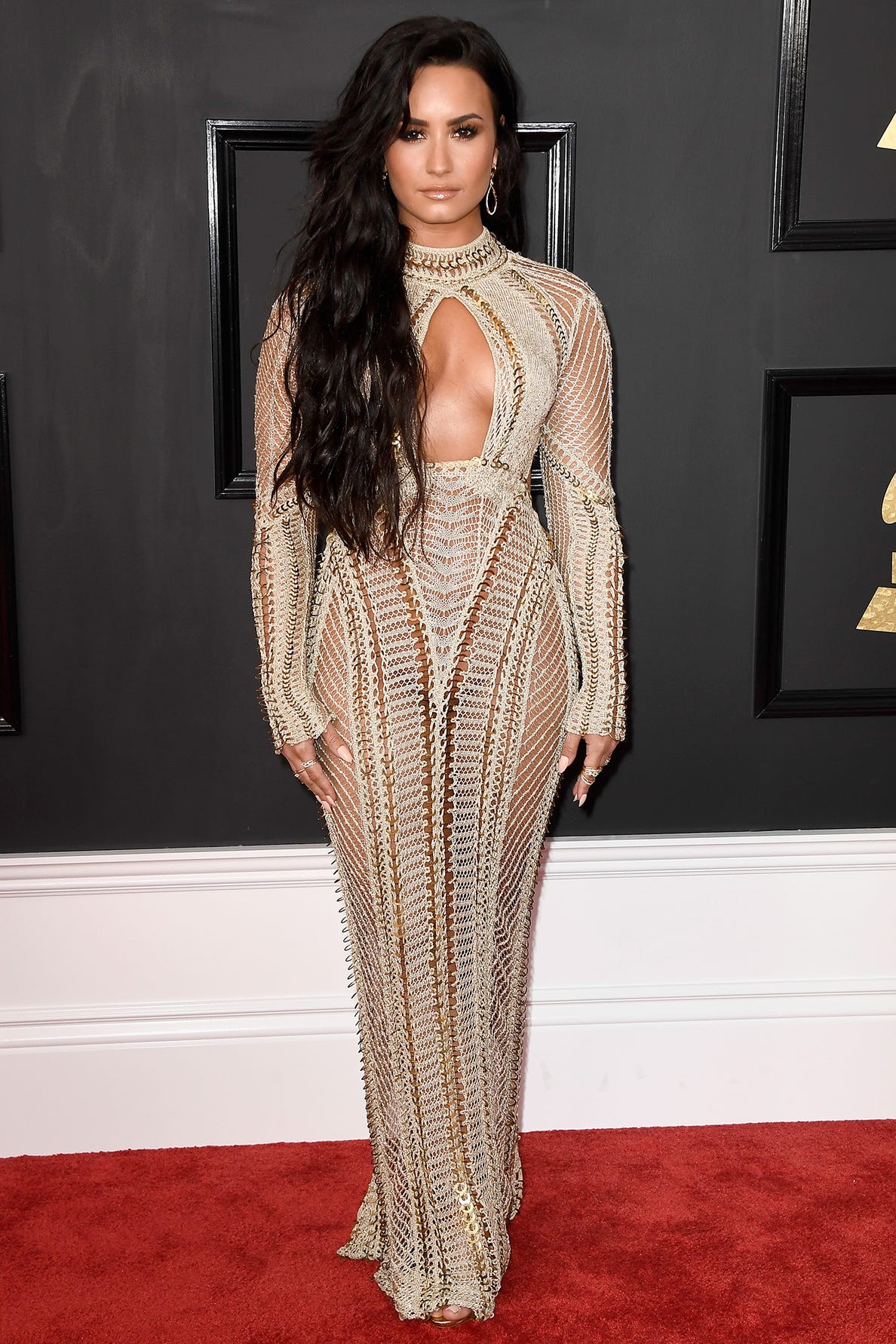 "We challenge each other," she said, Fox News reported.
"And this year he was like, 'You know, I feel like you've been holding back and you can open up to the world. So show your sexy side!' And I was like, 'OK.'"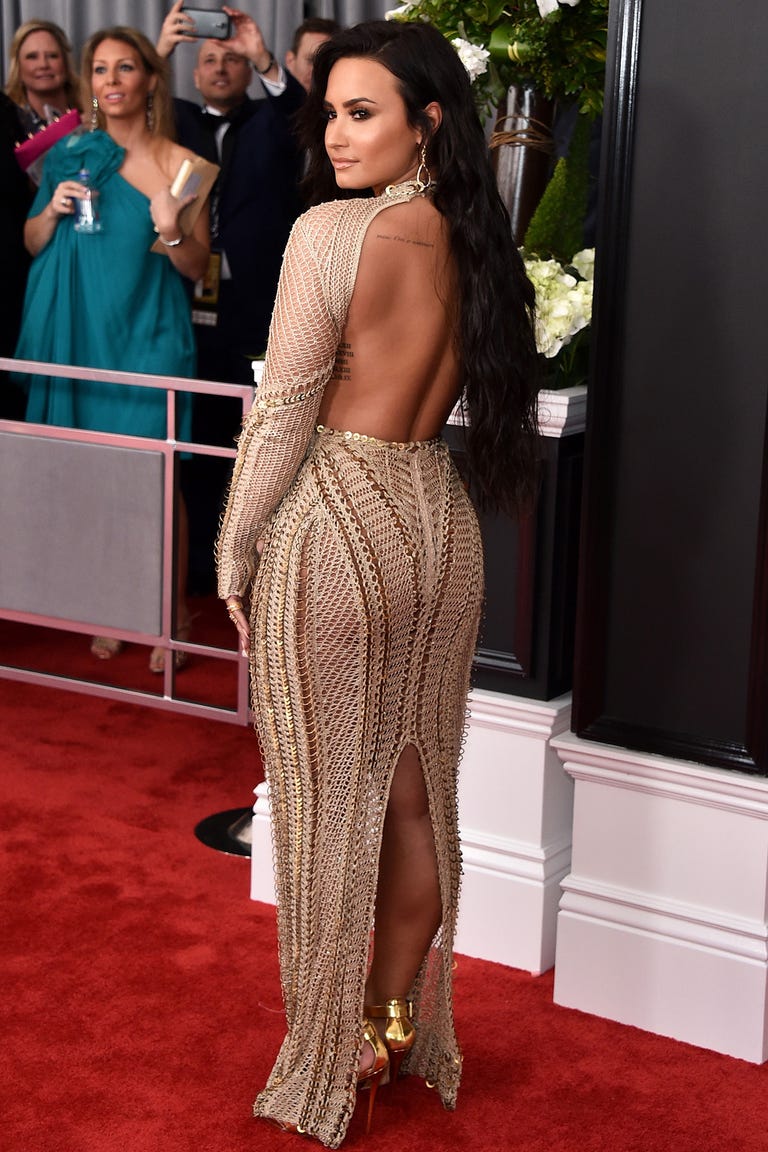 Lovato's dramatic makeup at the awards also turned heads, prompting The Hollywood Reporter to interview Lovato's makeup artist, Jill Powell, on what inspired the look.
"The Grammys are the most coveted event in the music industry, and every artist wants to make a statement," Powell said. "It is one event where most attendees will step up their look or go out of their comfort zone, so I do feel like I have a bit more creative freedom compared to other events."
Powell explained exactly what she tried to focus on when creating the stunning look.
"Her sultry, bronzed, smoky eye. I wanted her eyes to stand out against her bronzed skin and neutral-toned dress," she explained.
She described the overall look as "sexy, sultry, seductive."
Sources: Cosmopolitan, The Hollywood Reporter, Fox News / Photo credit: Ralph Avresen/Wikimedia Commons, Getty via Cosmopolitan